Functional Medicine Registered Dietitian Nutritionist, Gut Health and Lifestyle Medicine Expert, and Amen Certified Neuroscience Brain Health Coach, HeartMath Certified
---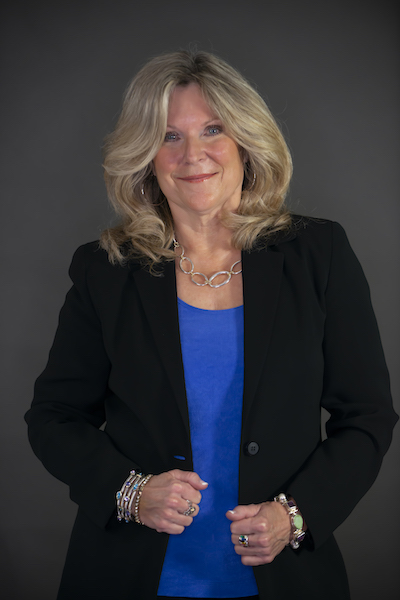 Hi, I am Nancy Ann Lark**. I am a Functional Medicine Practitioner who is an Integrative and Functional Medicine Registered Dietitian Nutritionist (RDN), an Exercise Physiologist, an Amen Clinic Certified Brain Health Coach, and HeartMath Certified Practitioner. I have made helping others with Preventive Wellness my life's passion. I specialize in making people well using a Functional Medicine system assessment and finding the root cause(s) of your health issue(s) from a mind, body and spirit approach, so you can get on the path to healing.
I consider your health concerns and the timeline of your life (there is a continuum from health to outright disease), and then connect the dots to make sense of your unique health challenges. It is from there that we work together to create the next phase of your journey - vibrant health!
Before I got to where I am now, I had my own health struggles that fueled my passion for understanding the WHAT, the WHY and the HOW! I am here to help you!
My Journey Toward a Healthy Life
From as early as I can remember, there were signs that my physiology was out of balance. I had repeated ear infections as a child that persisted even with repeated bouts of antibiotics. When I was ten years old, I was just overweight enough for my parents to take me to the doctor, who put me on a diet with amphetamines. (Yikes!) While I had some success losing weight, I gained as much in emotional baggage in the process as I had lost weight.
As I got older, I developed a passion for preventive wellness, and I focused on educating and motivating patients in a healthy lifestyle as I gained personally useful insights along the way.
But even though I walked the walk, over the years I began to develop a cascade of other health problems. I was struggling with autoimmune, energy, fatigue and pain issues when I found functional medicine 14 years ago and started on the long road to decipher the puzzle of me. And the journey continues today.
It was (and is) that journey that has motivated me to continue to study and research the physical and emotional components of wellness to understand how we can create balance and allow the body to heal itself and restore health.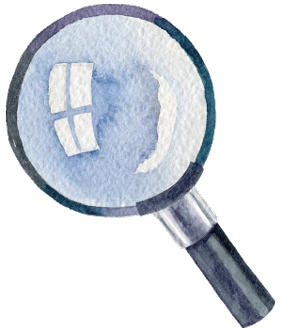 Focus Areas
Lifestyle Medicine Health and Wellness Expert
For most of my early career, I specialized in preventive wellness in hospital and corporate settings and in private practice. As an RDN (Registered Dietitian Nutritionist) / Exercise Physiologist for Crittenton Hospital's Weight Management Center's program (now Ascension Health), and then as the Wellness Coordinator for Rochester Center for Obesity Research and Treatment, (RCORT) I developed patient protocols for weight loss while maintaining muscle mass and optimizing body composition using resting metabolic rate measurements.
For over 30 years, I have been helping clients get to wellness by creating multi-dimensional, individualized comprehensive programs with step by step guidance and motivation and support.
---
Integrative Registered Dietitian Nutritionist, Advanced Fellow in Anti-aging, and Metabolic Nutrition and Medicine
In 2005 I took a position at The Center for Personalized Medicine where I was mentored by the founder of the Fellowship program in Anti-aging, Regenerative and Functional Medicine (A4M), which is now called, Metabolic Nutrition and Medicine.
By 2008, I had completed the Fellowship Program (A4M) and became an Advanced Fellow in Anti-aging, Regenerative and Functional Medicine, and in 2010 went on to become one of only two in the first graduating class of a newly established MS in Medical Sciences degree with a concentration in Metabolic Nutrition and Medicine, at the University of South Florida, School of Medicine. It was the first international program of its kind.
My focus on Gut Health happened organically. Gut and digestive health is at the core of health or disease. Research in this area is expanding exponentially, with a new focus on the Gut-Brain connection. Additionally, I've expanded my studies in neuroscience with a certification from the Amen Clinic Brain Health Coach program, along with certification in HeartMath which is a system of simple and powerful self-regulation techniques to help with emotions, stress management, and behavior change.
List of Qualifications
Education
Degrees/Fellowship
Master's in Medical Sciences (Concentration in Metabolic Nutrition and Medicine), University of South Florida, School of Medicine
Advanced Fellow in Anti-Aging and Functional Medicine, American Academy of Anti-Aging, Regenerative and Functional Medicine, A4M
Master of Science in Exercise Science, Oakland University, School of Health Sciences
Bachelor of Science in Dietetics, Mercy College of Detroit
Certificates
Nutritional Therapy in Medical Practice
Food as Medicine, Center for Mind-Body Medicine, Washington DC
AFMCP - Applying Functional Medicine in Clinical Practice, IFM –Institute for Functional Medicine
Brain Health Coach - Daniel Amen MD Clinics
HeartMath Certification
Brainspotting
Professional Organizations
IFM - Institute for Functional Medicine
AND - Academy of Nutrition and Dietetics
DIFM - Dietitians in Integrative and Functional Medicine DPG
AARM - Association for the Advancement of Restorative Medicine
A4M - American Academy of Anti-aging, Metabolic Nutrition and Medicine
Media Spots
**Nancy A. Lark - formerly Moellering Raymond